Forged chain conveyors
forged chain • axles & drive links
wheels • guide rail accessories
Forged chain conveyors are used in many sectors of heavy industry for delivery of bulk products between various processing workshops by ensuring a tight seal with their closed compartments. Their robustness allows you to use them under very extreme conditions (temperature, corrosion, abrasion). It is important to choose the shapes of links and scrapers adapted to stresses as well as the most resistant materials and thermal treatments according to environment and conditions of use. With more than thirty years of experience in several industries, the Frag Industrie technicians will help you to make the best choices.
For optimal performance of your conveyors, the selection of components best suited for your usage is essential.
For chain assembly we offer axles with circlips, «S» pins, bushings and steel or stainless steel axle bolts.
The forged links are tempered and hardened. Tempering improves the tensile strength and with carburizing, the surface hardness is greatly increased to obtain very high abrasion resistance.
A surface thermal treatment is performed on the outside diameter of our smooth wheels to ensure a resistance to increased wear.
The grooved wear rail. Supplied in bars of about 3 m, the wear rail serves to guide the chain through its groove. Its highly alloyed, tempered steel composition ensures that it has a high resistance to wear for optimized protection of conveyor housings.
Some examples of standard components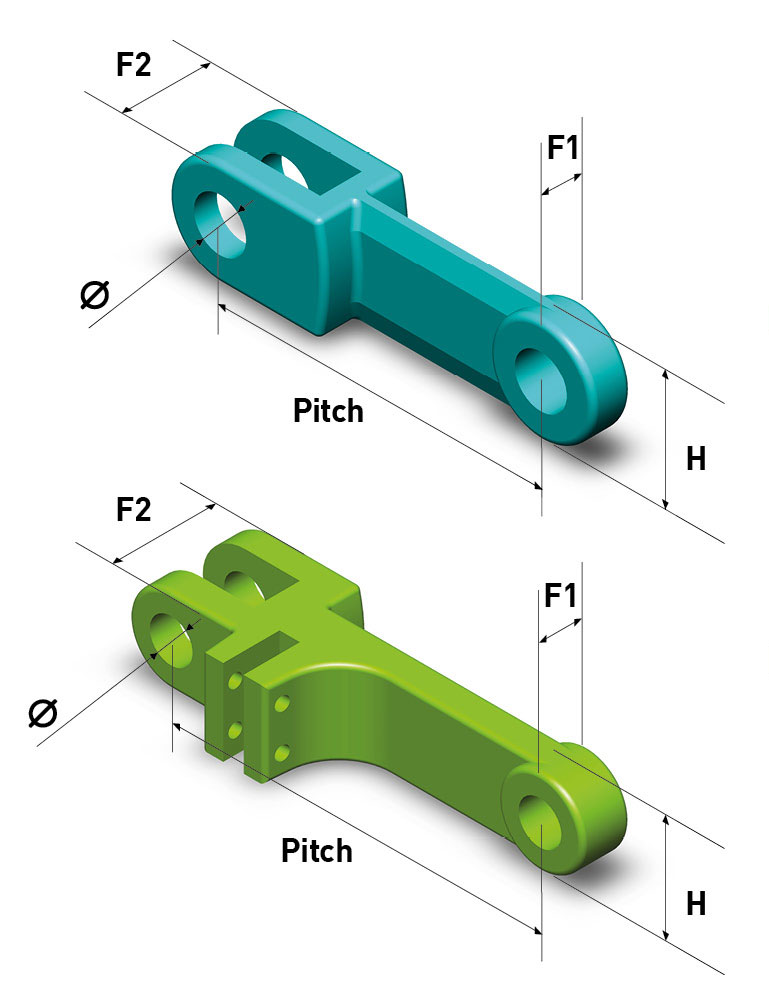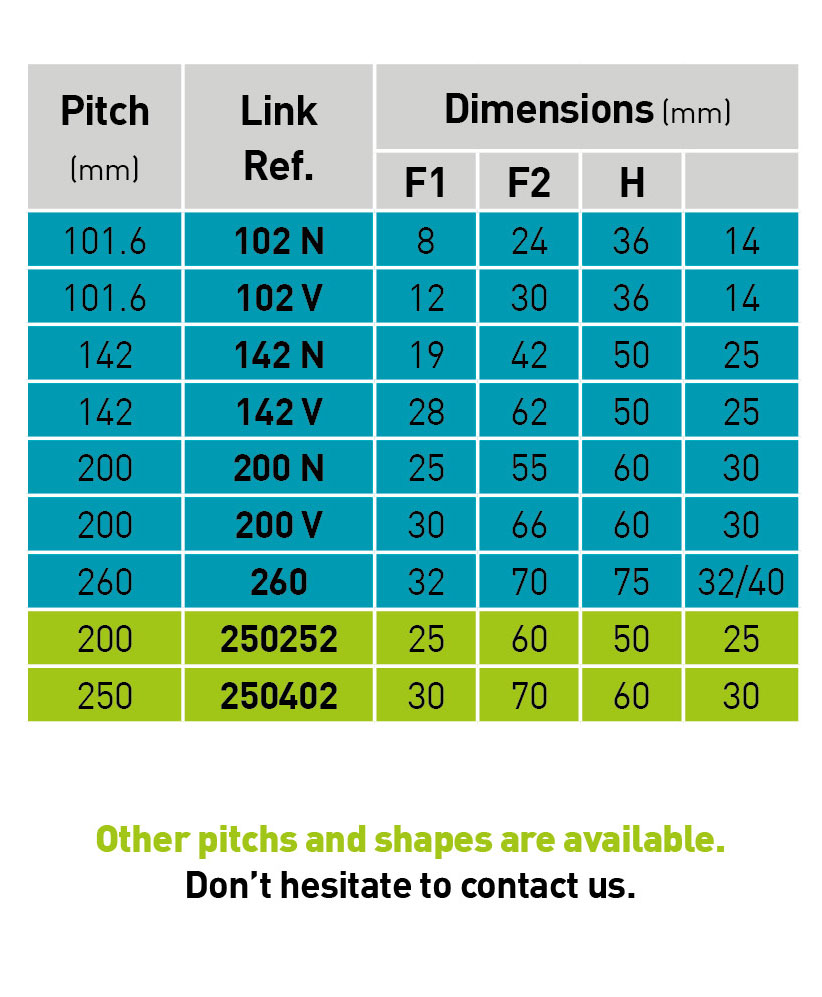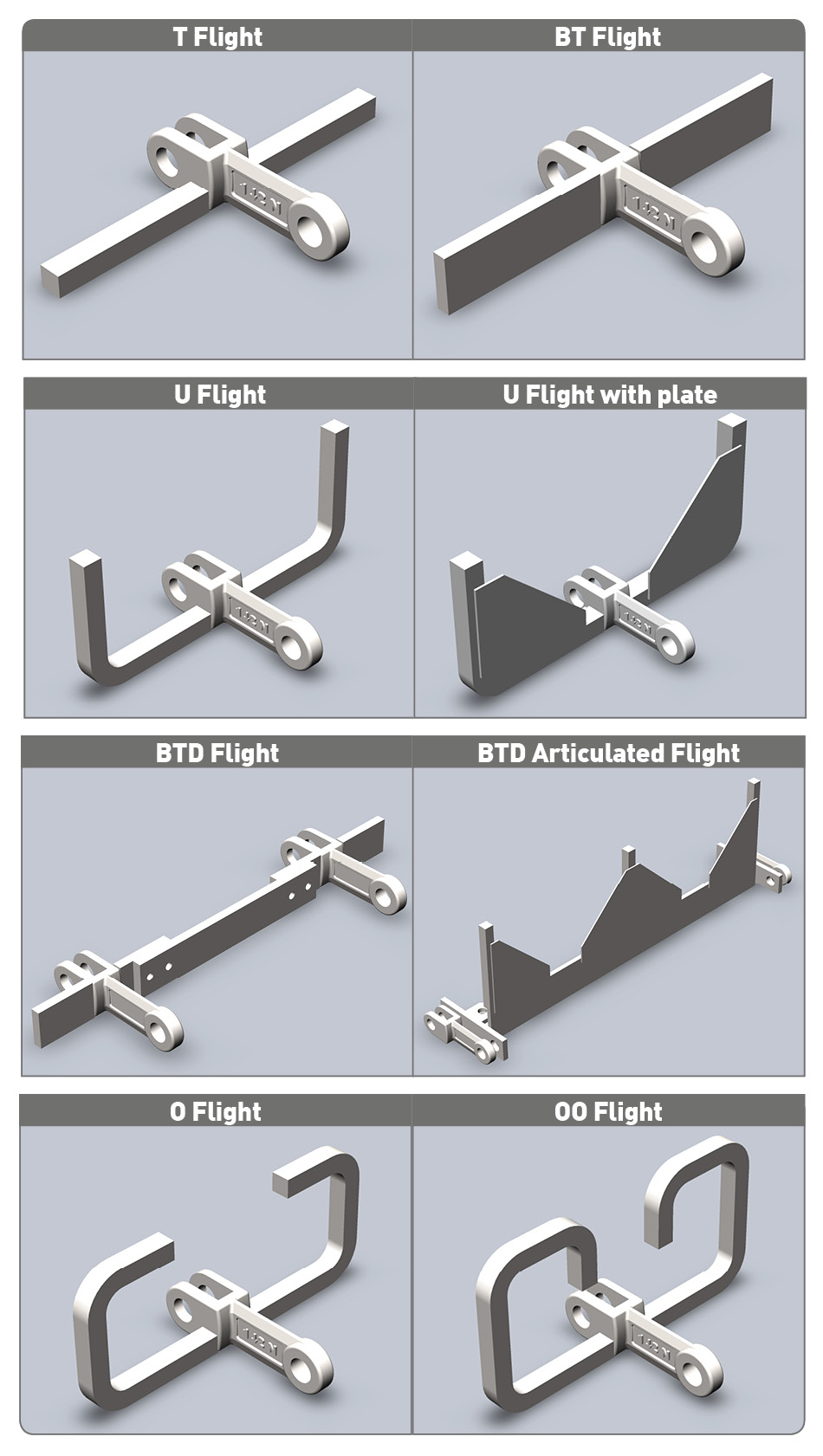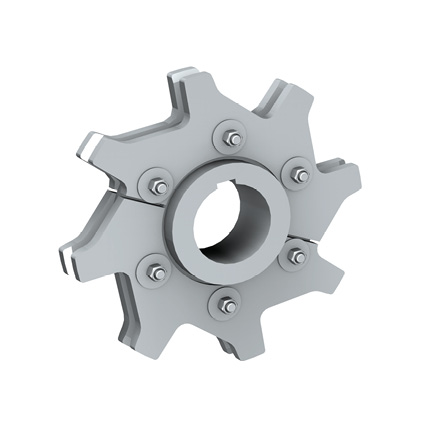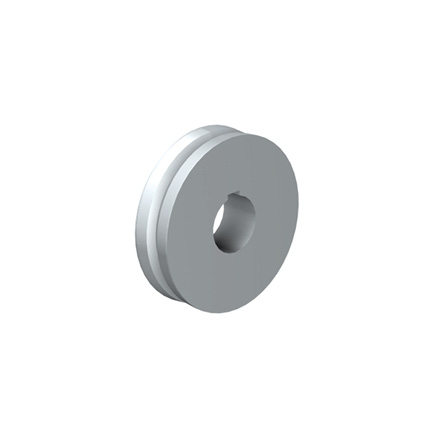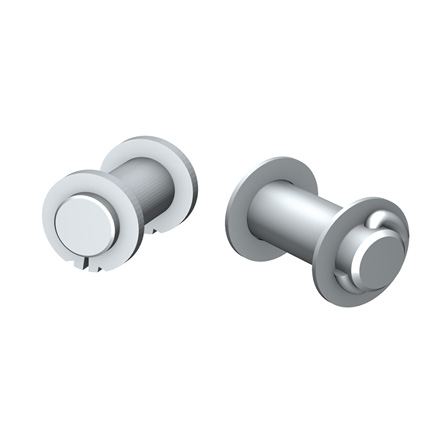 Contact us for other shape or other mechanical parts.